And what a doozy it was!
A  snowstorm last Friday and Saturday dropped a "historic" two feet of snow on the farm. The roads weren't clear enough to get up to the house until late Tuesday night, when the Intrepid Tractorplower arrived to clear the driveway for the siding delivery later this week. Thanks go to I.T. for both the photos and his mad snowclearing skillz.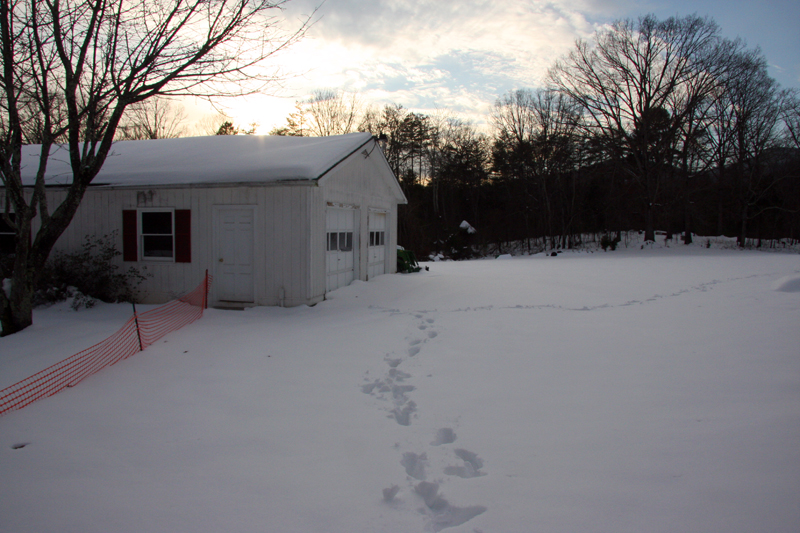 I can't wait until next year when I'll be able to awake to these wintry views and make my own footprints through the fields.
The board and batten siding was installed on the second floor last week. That will all be painted one color, same as the siding below, so my house will lose its charming zebra stripes. As soon as the horizontal siding–which was delayed in the storm–arrives and is installed, the exterior of the house will be truly buttoned up and work will head inside, where the HVAC ductwork has been completed and the plumbers are now roughing in for fixtures.