The second wave of this big storm ended at dusk, and with just a bit of light left I went out with the dog to get some photos. I didn't take an official measurement, but the snow came over the top of my wellies, which are 16″ tall. That's a lot of snow, especially for here—the most since "Snowpocalypse" in 2009/2010, the winter I built my house. Tonight the national news reported that 60% of the U.S. is under snow. Impressive and wonderful, to have a real winter again.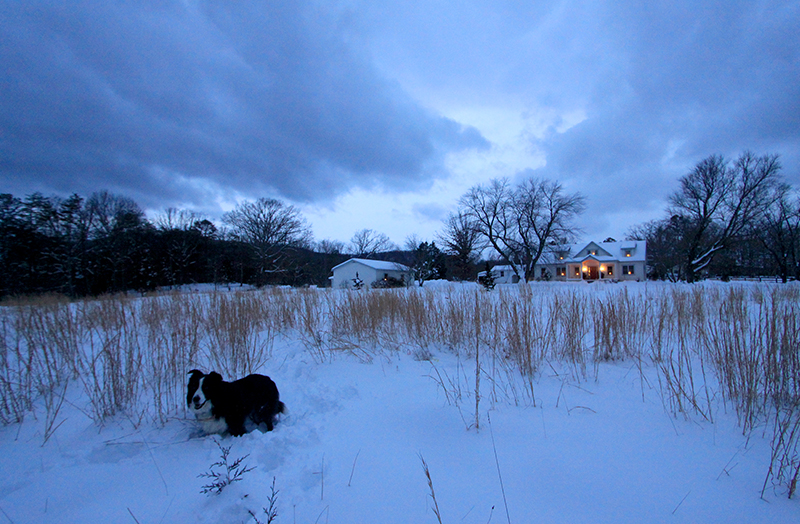 Being snowed in makes feel especially fondly toward my little farm, which gives me everything I need. Looking back on it from across the pasture, I can see the candles lit in the windows, a warm coop that shelters my flock, a great garage full of capable machines, a beautiful wood stove burning through the sidelights, and a black dog that's happy to break any trail I need. I never expected to feel as in love with a place as I do here. It's a feeling I looked for my entire life, and I am blessed to have created it. On the eve of Valentine's Day, my love is right here.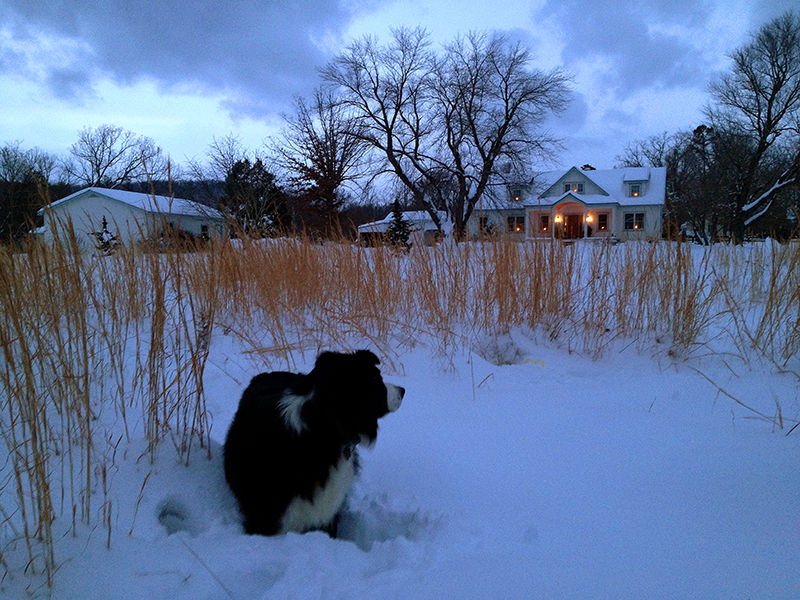 More snow photos to come, I imagine, in the morning.