Yesterday Tropical Storm Nicole slowly spooled up the East coast, dropping a much-needed four inches of rain on the farm. The rain had tapered off by sunset when I looked outside and saw the landscape suffused with the eeriest yellow/red light: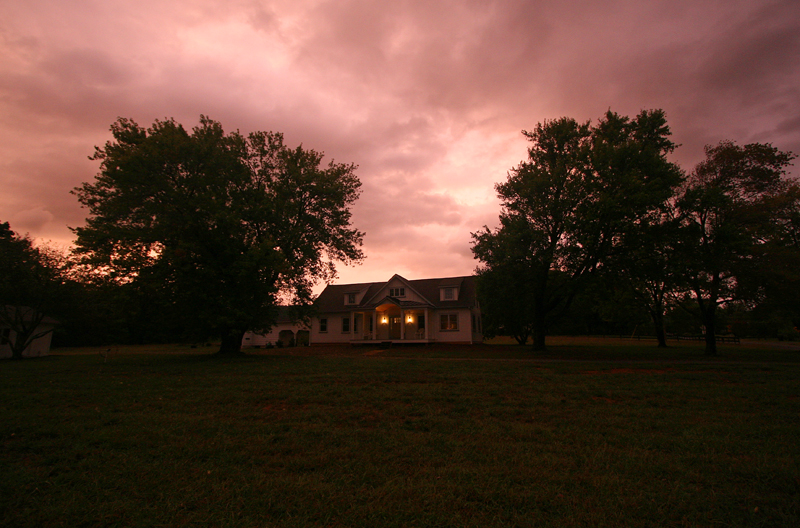 I didn't make the connection until today, but I believe the strange sky was a harbinger of a wild weather night. After sunset, the wind picked up. I went to bed with the windows open to the breeze, but awoke around midnight when the sound of the wind grew too loud to sleep. I got up and shut all the windows. Around two, I awoke again to the sound of large objects flying around outside. I got up and went out on the back porch to bring in the glass-topped coffee table, as I was afraid it would go flying and break. I could barely control the door, the wind was so strong, and the river birches I planted near the porch were blowing parallel to the ground. My chairs had blown off the porch and unceremoniously landed in the mud of the unfinished crawl space hole. I fished them out, fought my way back inside, and slept fitfully the rest of the night as the sounds raged around me.
This morning I woke to this: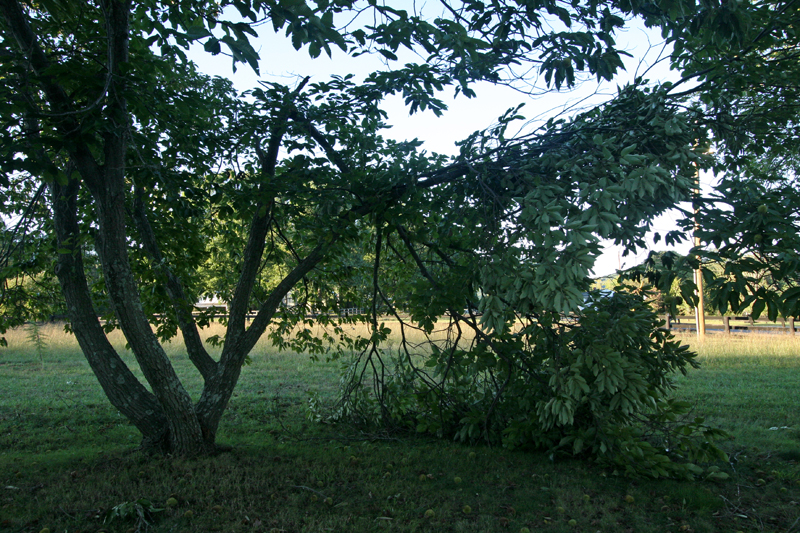 One of my favorite trees, a beautifully shaped Chinese Chestnut in the front yard, had taken a hit. There's nothing to be done but cut the broken pieces out and live with a lopsided tree. It's sad, but I could as easily controlled this outcome as I could have controlled the wind.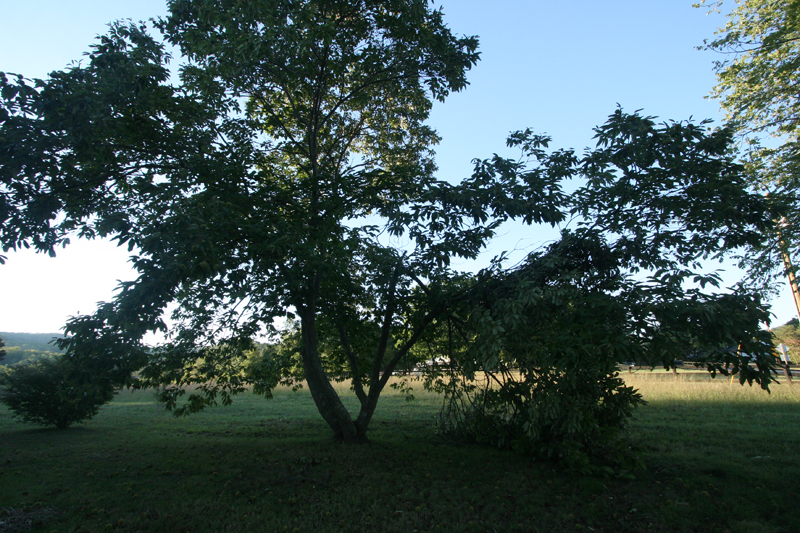 I was talking with my grounds manager at work today when she dropped off a pruning book for me to borrow. I told her this makes me even more interested in planting trees for the future, though I know that when I do that I open myself up to heartache when things go awry. "Yes, but nothing ventured, nothing gained," was her reply. And I think that's very apt advice that applies not only to trees, but to the farm and the whole of a life lived on it.