Spent yesterday in the beautiful new crawlspace wresting a dehumidifier around all the HVAC ducting. Then back at the house today to do some preliminary grading. We wanted to raise the soil grade under the front porch before the tongue and groove flooring was installed, but before doing that we had to clean up tons of construction debris from around the foundation. I had budgeted a couple of hours for this project, but like with everything having to do with this house, it took much longer than anticipated.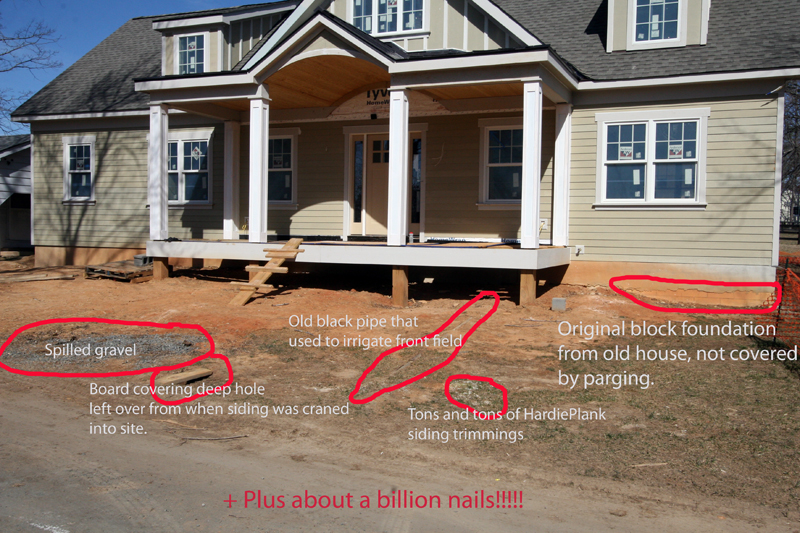 There was much clean-up to do—from raking trimmed pieces of siding material and lumber out of the dirt and grass to picking up countless nails, many of which came out of the driveway. We also pulled tons of rocks and chunks of concrete away from the foundation. Then it was time to dump many tractor buckets of soil (saved when we dug the crawlspace deeper) through the porch joists.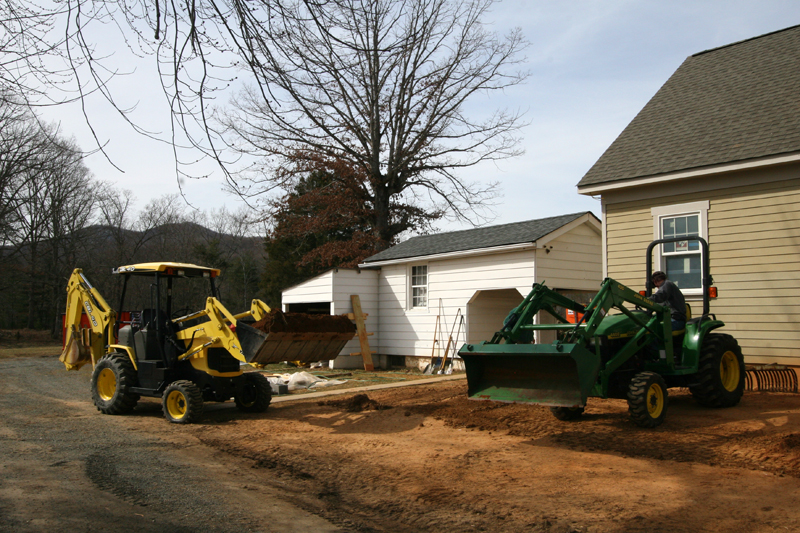 And then came the fun of a long afternoon spent shoveling soaking wet clay into position to obtain the proper grade around the house for water to drain away from the foundation and not stay puddled against it. Man, that clay is heavy and even with two tractors and various helpful attachments (e.g. York rake), I am beat. In fact, little muscles I never knew I had in my forearms are so protesting as I type that I am signing off until another day. It didn't feel like much changed until I looked at the before photo (above) and after (below). But in reality my parents and I got a lot of cleanup done around the house, and with each bucketful of crap we tip in the dumpster, the house morphs from construction scene to home.