As expected, the eggs under the broody hen began hatching this morning. I was outside doing chores and cleaning up the garage for a long time and heard nothing. I finally peeked under the hen and all these teetering yellow fluffballs started peeping. My heart almost burst from a combination of gratitude, excitement, and awe.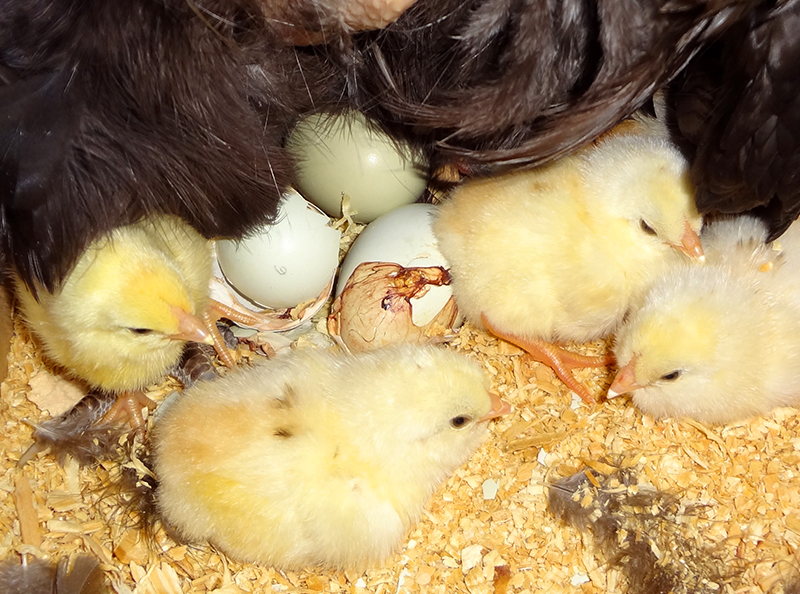 I can't really explain this emotion I get from hatching chicks, but it's addictive and drug-like and makes me feel better than few other things. I suspect it stems from bearing witness to the divine, to seeing something so commonplace and taken-for-granted as a chicken egg turn, in just twenty days, into a walking, chirping, perfectly formed and bright-eyed living being.
I don't consider myself particularly religious, and I don't have children and probably never will. But I imagine that what I feel watching these chicks develop in their eggs and hatch is a microcosm of both experiences. A microcosm of a miracle. So infinitesimal, and so huge.