At 8:00 a.m. I went out to check on the chicks. I heard peeping when I opened the garage door, so I knew there were babies somewhere!
Under Dahlia, two black chicks were just about all dried and fluffy. One came from a Black Copper Marans egg, which makes it an olive egger, and the other chick is Lilac's baby. I saw one pipped egg but didn't check them all.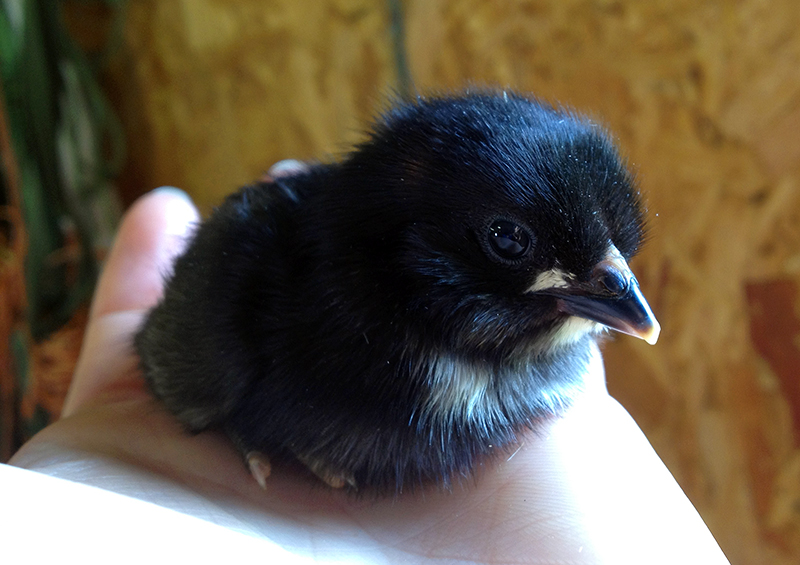 Under Oregano, the barred olive egger, there were two hatched chicks.
First up is a yellow Coronation Sussex baby!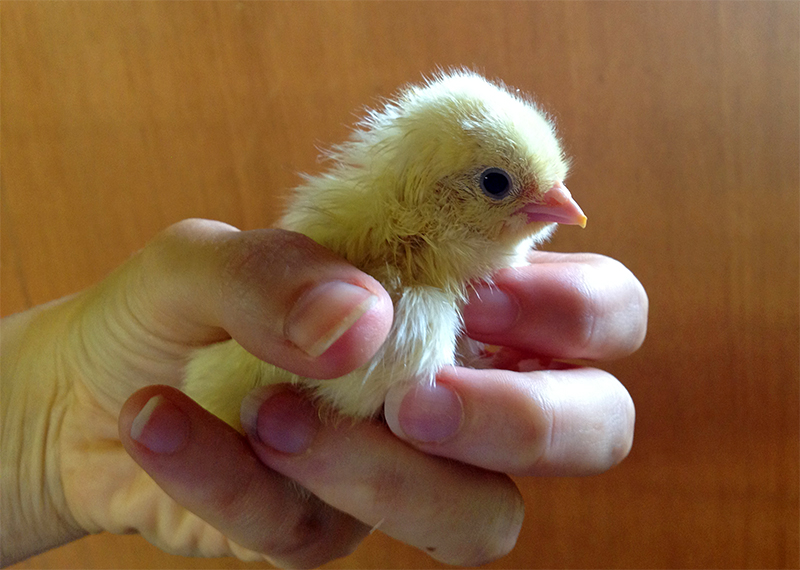 This is pretty exciting. And Oregano's own egg, the one that journeyed to a Richmond refrigerator and back, had hatched during the night.
Unfortunately I think it's a boy, as it has a white spot on its head, a sex-linked characteristic of barred breeds. Too bad I won't get a chance at a super green egg layer this time around.
Meanwhile, here are the chicks' empty eggshells. From top, the Coronation Sussex, then the barred olive egger, then Lilac's egg, and finally a Black Copper Marans egg.
I saw another pipped egg in Oregano's nest, so I left them in peace to continue hatching. There may be more babies to come, we'll see.
§ 6 Responses to "A.M. update on the hatching chicks"