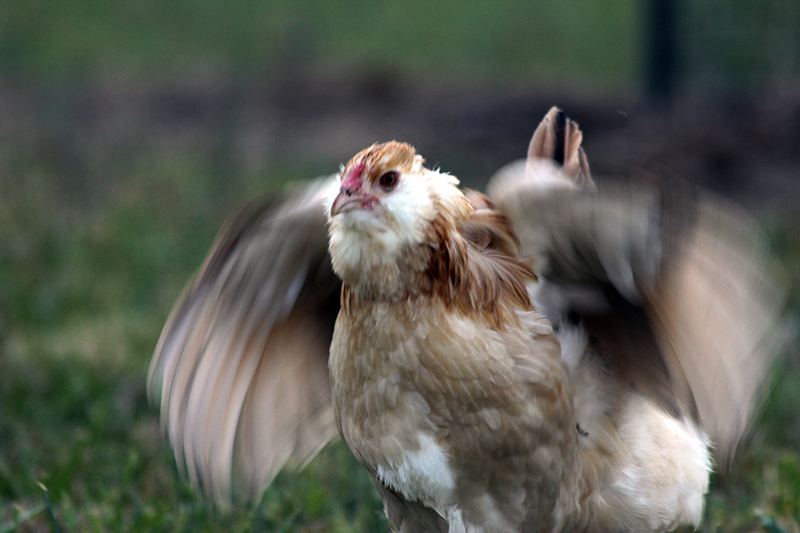 On November 8, Cora laid her first perfect blue egg. This was a discovery of pure joy as Cora—my only Wheaten Ameraucana pullet— survived a vicious attack in her young life and walked so close to death for several months as her scalped head healed.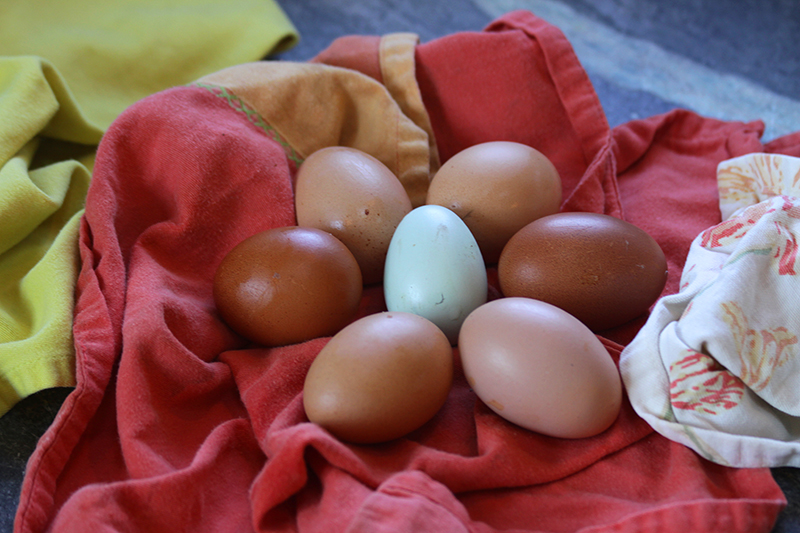 The Black Copper Marans have also started laying (darkest brown eggs above), as well as the Lavender Orpingtons (light-toned eggs above). Lilac and Iris still seem to be keeping up in their second year of laying. The light on a timer set to turn on at 5:00 a.m. seems to be doing the trick to foil the low-daylight hour laying slowdown. My record has been seven eggs in one day, which of a flock of eight hens is a pretty good return. I am not sure that my "barred olive egger" Oregano has laid yet—if she has, she's not an olive egger!
One of the best parts of my day is picking up the eggs. It's this pleasure that exists to offset the pain of discovering and nursing bleeding mostly dead birds, managing flock integration, mucking out the coop, and all the other rough aspects of being mother hen.
Recovered, and now productive, Cora, with only a slightly mussed feather pattern about her beautiful head to belie her hard young life.
§ One Response to "Cora's triumph"