"I love her." Reminds me of one of my favorite New Yorker cartoons.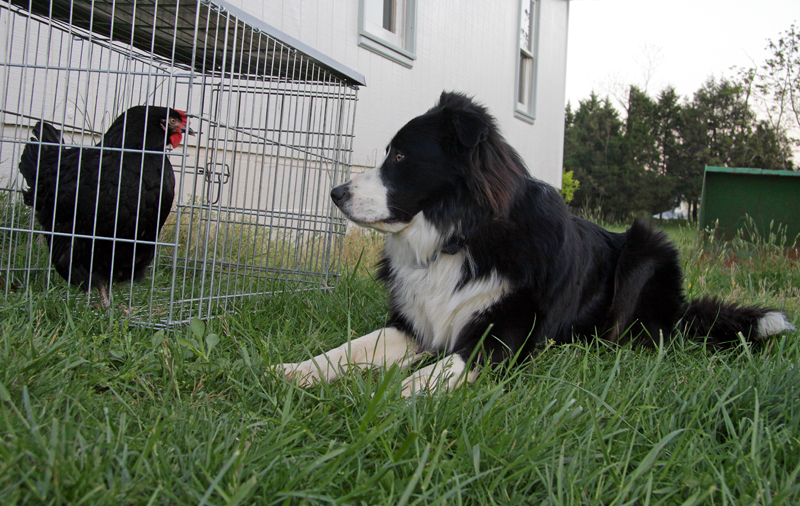 Tuck's in love with a chicken. Iris, to be exact. She's gone broody again, and this weekend, in between searching for "fertilized eggs" on CraigsList—something I never in a million years thought I'd do—I did everything I could to snap her out of it. With the guineas free ranging and her sister, Lilac, needing the nest box to lay her egg, it was quite an exercise in strategy to keep Iris out of the coop and away from the nest box. After a morning of repeatedly lifting her off of the nest, I gave up and held her in a bucket of cold water up to her wattles. If anyone out there is listening, I want you to know that I want to be remembered like this: dangling an overheated broody hen in a five-gallon bucket while raucous guineas churn about me and a young dog dances thinking this is the best action he's seen since I dropped the venison sausage on the floor.
After her bath I tossed Iris in a cage and set her near the coop. For the rest of the afternoon Tuck took it upon himself to offer her companionship and perhaps consolation. Each time I came outside he was lying right next to her, calm as could be. I think he's in love.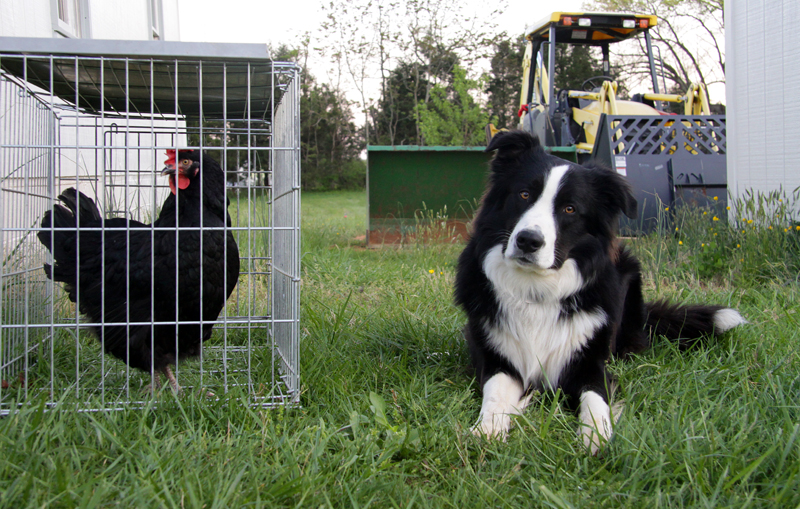 § One Response to ""I don't care if she is a chicken.""