Finally got around to picking up the piles around the back of the house. Stacks of lumber and concrete, old stakes, all sorts of junk finally got "tidied away." Which really means it just got hauled into the woods for what may be permanent storage. I'm a bonafide redneck now.
And I found three black widows in the process, so it makes me feel even better to get this area cleaned up.
Before:
After: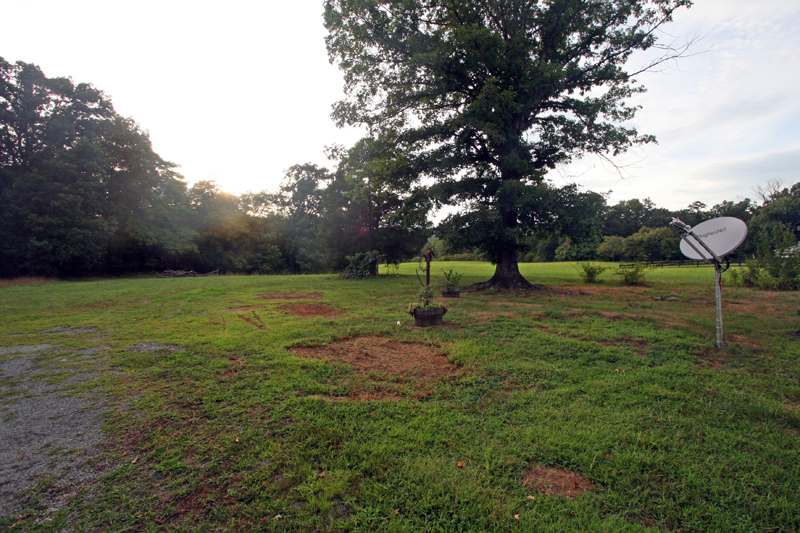 Much improved, right?