The past week has focused on finishing the floors, which involved various sandings and then burnishing the Magic Oil into the wood. First coat was a slight white wash, which is hard to discern in these photos, and the second was a natural clear color. The oil/wax really brought out the richness and color in the wood, an effect that will even continue to increase as the finish ages.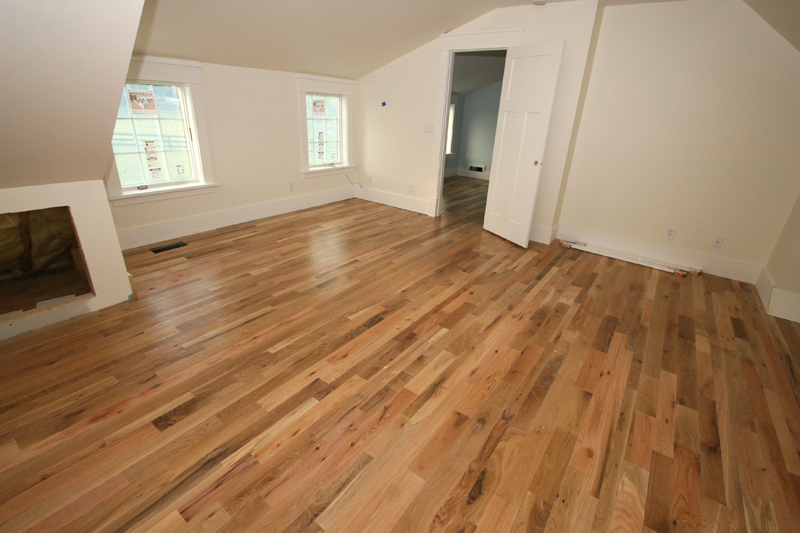 I had to take last Friday off work for an emergency meeting involving my builder, the sub who ordered the kitchen cabinets, and my counter installer. The issue was this: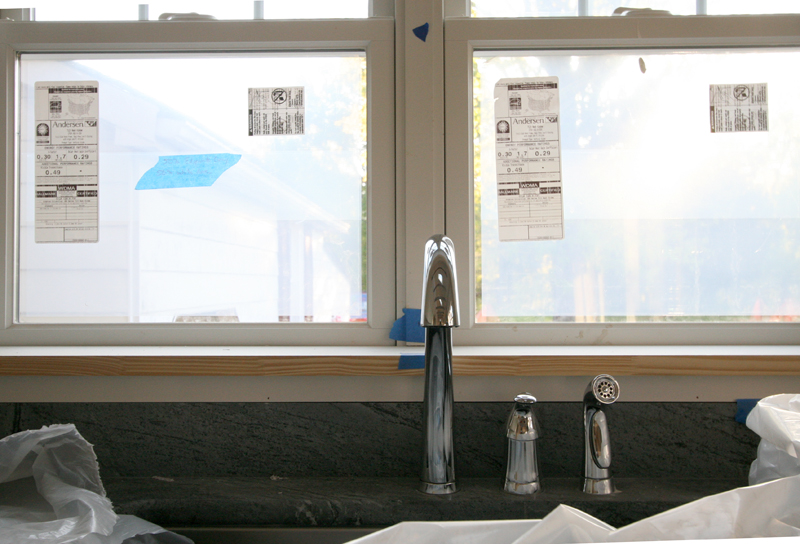 When the cabinets were ordered and installed, they were not centered on the big window directly above. No one noticed this problem until the soapstone went on and the plumber installed my kitchen faucet. Classic domino effect. Anyway, this off-centeredness was not cool with me, and I went through a pretty tense discussion with my builder when he tried to pin the problem on my sub, the counter installer, when the original goofup occurred with his sub, the cabinet guy. It's a classic contractor maneuver, I've learned, to try to dump responsibility on someone else.
To my surprise, though, when we all met in the kitchen for the showdown my builder actually stepped up and admitted he dropped the ball on this one. The resolution of our meeting is that everything just installed in the whole end of the kitchen is getting ripped out, the cabinet man is going to order a custom cabinet to properly fit the space, the counter man is going to redo the slab that holds the sink (and send the bill to my contractor), and I don't have to pay a dime for the corrections. It will take at least two weeks to get the new cabinet, which puts us right at our targeted date for certificate of occupancy (C.O.) But hey, I will take the delay if it means not having to look at an improperly centered cabinet/sink/faucet! That would have driven me nuts!
Now, for a bit of a tease as I show you some major developments that happened this week on the outside of the house. Who's paying attention?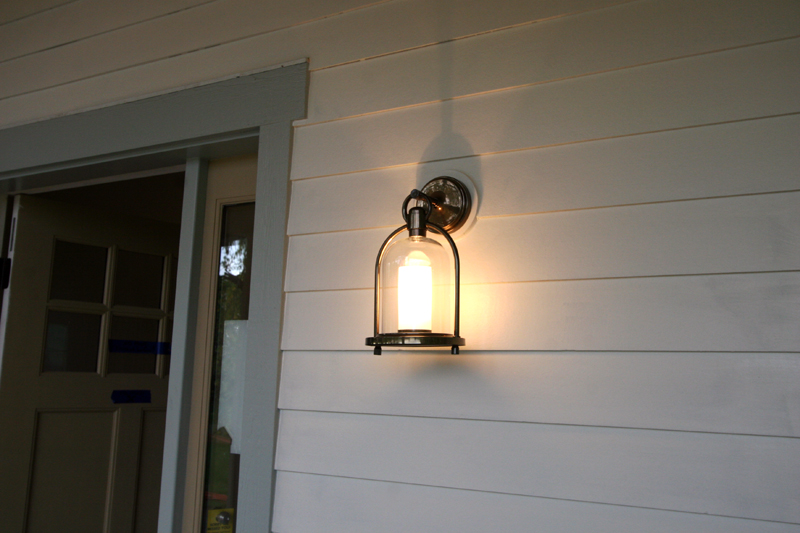 § 2 Responses to "Scrumptious floors and a kitchen showdown"