Have been a whirlwind of productivity and enjoyment best relayed in photographs.
Pervy Tuck
First raid of the compost pile several years in the making.
I know I am an unusual girl to take such pleasure in this handful of homemade worm-happy, vital compost. It is beautiful, and I am proud.

Well house renovation begins with an insulation/drywall blitzkrieg.
And a right-under-the-4:00 p.m.-closing-wire Saturday dump run. Good riddance to this stink bug, ladybug, mouse poo pile!
Lots of wonderful meals prepared, including salmon and sweet potato stew, goat cheese and caramelized onion focaccia, and a roasted beet salad with balsamic dressing. The eating's been good around here lately!
Vintage gas pumps resurrected from my woods and hauled away to be transformed in to art.
Thanksgiving mushroom walk!
Chicken sculpture
Discovered under my OSB front sidewalk: a whole clutch of snake eggs!
I am still cringing that Mama Snake (probably Mama Black Snake) managed to sneak her brood so close to the house. And yet I saw not a single black snake last year, when they were incubating right on my doorstep! That's irony for you.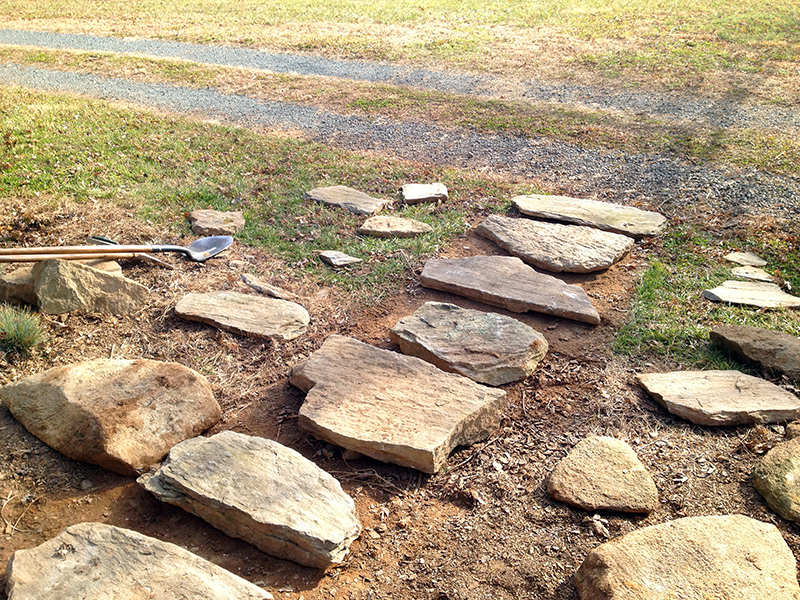 Thrifty new front walk under construction, using stones dug from the property. It's rustic, but it's better than rotting, snake-incubating  OSB and sure beats the $9,000-$18,000 quotes I got from the pros for hardscaping this area…
And finally, lots of woodstove sitting, reading, and spending time with this handsome lad, who is relishing his increased responsibility on the farm and every day grows more accomplished. Official presented kill tally: two wood rats and one mole. Way to go, Farmdog!