Apparently, I collect paint cans. And this doesn't even count all the exterior paint stored in the garage!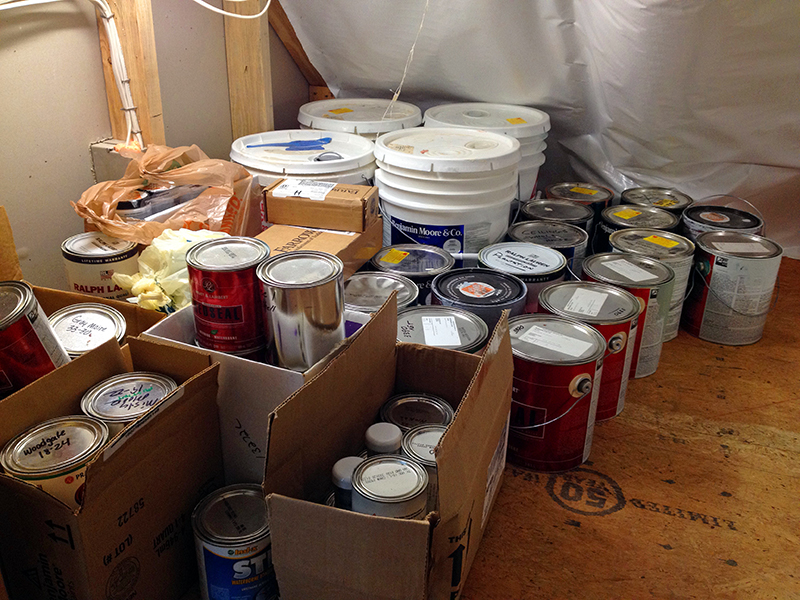 I had a crew here this week spraying foam insulation in all of the six under-eave cubby holes that I use for attic storage on the second floor. My hope is that the insualtion will help seal the mice out, as well as the cold air that was streaming into the house from these unfinished spaces that were, until this week, fairly open to the outside.
I had to take everything out of the cubbies for the guys to work in them, and yesterday while I was putting it all back I was a bit shocked to realize how many cans of paint I have collected. This is what happens when you're obsessed with paint colors and you've painted certain rooms more than three times within three years of living in a house to get just the perfect shade. I blame twelve years of apartment living–in which I was forced to suffer with regulation dingy-looking off-white walls—for inducing this paint-bingeing behavior!