But if this little woolly woodpile hitchhiker's coloration is any clue, we may be in for a mild winter.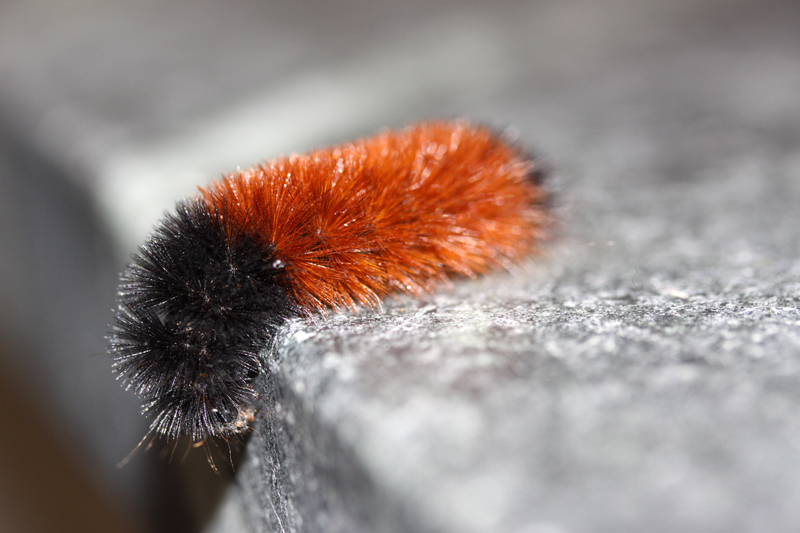 Which would be just fine with me!
The recent hard freezes signaled to me that it was time to put the garden to bed for the winter. In gardens past, specifically the community garden plot I tended in Arlington, Va., I have simply ripped the blackened stalks from the earth and retreated to the comfort of central heating and daydreaming with seed catalogs. However, even when I was doing that I left a thick mulch of straw over the entire garden. After a few years—right around the time I decided to leave the city for the country—I noticed that without hardly trying I'd built an incredibly rich soil thickly inhabited by beneficial earthworms.
Though I acted out of instinct while I was tending that garden, I have since come to know that others, such as the incredible Ruth Stout, tout the benefits of a thick mulch. Watch this video and you'll see the woman who's influenced my approach to my garden, both physically and philosophically, as well as the woman I hope to be in 50 years. Actually, I pretty much aspire to be her right now. Particularly when it comes to the Roman couch breakfast.
If you're really in to it, she continues:
This post started out as my explanation of the sheet mulching I undertook last weekend, but while writing I grew too re-enamored of Ruth to even go there. So I will stop and pay attention to this inspiration. I hope that you will enjoy these videos, for this woman has much to say.
And some day, while working in my garden, I may make the cars stop on Free Union Road.
I've lived here for a year and a half and have just now gotten around to finishing the front porch ceiling. Up until this Wednesday, it was still raw tongue and groove pine. Now it's got a lovely clear wood finish on it that has deepened and enriched the natural color of the wood—exactly what I wanted but was unsure of how to accomplish.
My accommodating painter got me over the hump of making up my mind. He painted up a great sample board with six different wood finishes and I held my breath and picked one.
And I am stoked with the result. At night the porch ceiling glows and looks faintly nautical—like part of a beautiful wooden boat. Daylight pictures to come…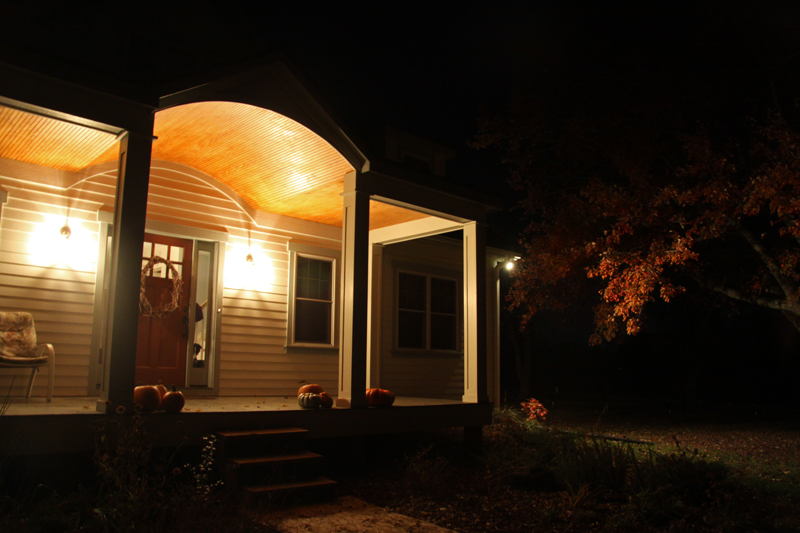 And I can cross one more project—and design decision—off my list.
Here's a hint: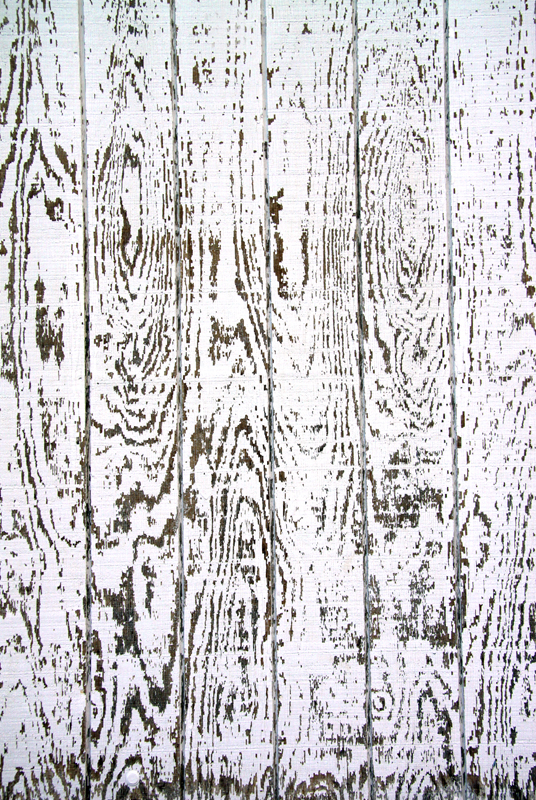 And man, what an indulgence to publish such a journalistically inept headline! All those sensationalist exclamation points, the hyperbole, and my favorite—the weak "update," which belies semantic laziness.
My old editors are probably cringing at how low I've sunk now that I am alone out here in the country with no one to hold me accountable for decent reporting.
How I miss having anyone around who would call me out on this crap.